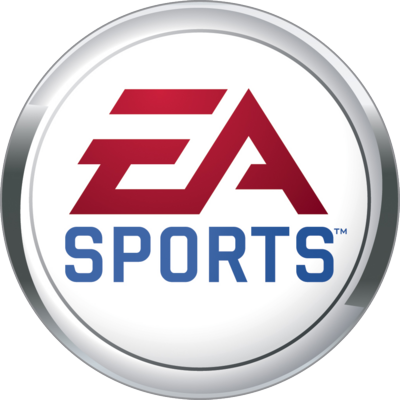 "What can I say about Jordan? He's passionate about his job, he's extremely smart, comitted and always willing to help. There were a couple of moments in the project when we couldn't have pulled it through without him."
-Bogdan Oprescu, Lead Designer at Ubisoft Sofia
"Jordan works at the highest level of creativity and expertise. He's always willing to go the extra step and surpasses expectations."
-Jack Gutowitz, Writer at "CSI:"
"Honest, extremely intelligent, and easy to work with - I would team up with Jordan again without hesitation."
-Brian Cho, Partner at
Andreessen Horowitz
"Jordan worked with Telltale for a couple of years on the CSI games. He was always hard working and picked things up very quickly. I always respected that he knew how to be cooperative but still push back when necessary. Also he is a trustworthy and honorable person."
-Dan Connors, CEO at Telltale Games
"Jordan was the mastermind behind the launch of the CSI:Crime City Facebook game at Ubisoft."
Matt Marcheschi, Senior Licensing Analyst at Ubisoft
"He was able to grasp both the practical and artistic side of design problems, and was good at collaboration as well."
-Doug Kaufman, Design Director at Zynga
"I worked closely with Jordan on a number of Frontierville game features at Zynga, both in design and production. Jordan has always been on top of changes and was actively involved in feature updates. He was constantly looking to make his features better and coming up with ideas for change. He also would pull together wireframes and specifications early, which made it very easy to walk through abstract ideas and concepts. It was a pleasure to work with him every day and I hope our paths cross again."
-Janani Venkateswaran, Product Manager at Zynga
"Many people don't take into account the managerial facet of the position. Jordan didn't forget about this portion of the job. He always made sure that those working under him were not only on task, he also made sure that we were all learning and building skills. He took into account our personal growth and made sure that we were always taking on increasingly challenging projects. Also, Jordan was never too busy to answer any question. I would love to work for Jordan again, because when I am working for Jordan, I am never bored"
-Natascha Thomas, Project Owner at Electronic Arts
"On CastleVille Jordan joined my team toward the end of my tenure on the product and showed a great deal of creativity and imagination. He was utterly professional and worked with me to quickly grasp the IP and then molded his recommendations and story work to fit the requirements. I'm a fan."
-Steve Garvin, Design Director at Zynga
"Jordan possesses a unique combination of project management skills coupled with a thorough understanding and contribution of the design process. He has exceptional communication skills and on a personal level, he is an attentive and courteous individual who cares greatly about the quality of his work product."
-Henrik Markarian, Director of Technology at AvatarLabs
"Working with Jordan it is readily apparent that he is driven to create the best games possible... These efforts are reflected in a history of profitable titles."
-Geoffrey Mattei, Consultant at Bain & Company
"Whether pitching his own ideas or playing devil's advocate while listening to the ideas of others, Jordan is able to maintain a "10,000 foot view" of a project and at the same time think about the details on a micro-level without getting tripped up somewhere in between."
-Steve Merkel, Operations Engineer at Microsoft
"I had the pleasure of working with Jordan on many projects throughout his entire tenure at UBISOFT. Every game had its unique challenges and Jordan met each one head on and handled them expertly. He's smart, creative and calm under pressure. His organization and always available attitude are testaments to his success. Most recently, we worked together on the creation of CBS's first FACEBOOK GAME CSI: Crime City. At the time, launching a Facebook game based on a major prime time television franchise was a rough ride through unchartered waters, but I had no concerns as Jordan steered the ship masterfully. The game received high accolades from CSI productions, CBS management and the gaming community reaching over 2 million MAU. I believe Jordan's strong work ethic will deliver success in everything he undertakes."
-Maryann Martin, Vice President of Licensing Operations at CBS
"Working under Jordan was an extremely positive experience. He was a great motivator. He always challenged me to think outside of the box and find solutions in not so obvious places. Whenever confronted with a situation, he would never fail to find effective solutions and give poignant advice. I Had a great time working my butt off with Jordan and would recommend him as a strong leader."
-John Teymoorian, Producer at Ubisoft